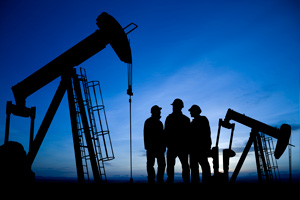 TechMark International specializes in the sales and marketing of leading edge technology and "Best in Class" products to support the Oil and Gas and Process industry. From complex process control applications to remote oilfield automation and everything in between, TechMark can work with you to find the correct solution all while ensuring your project stays within budget.
We capitalize on our extensive knowledge accumulated over decades of combined experience serving the energy industry to effectively transfer our technology and value added benefits to your bottom line.
We look forward to serving you. Our Sales Engineers are just a phone call or email away and ready to assist in any challenge you may have. Give us a call. You will be happy you did!
The world is changing all around us.  Advancements in technology, heightened expectations in efficiency and performance, and greater demands on profitability have set a new bar to which all businesses are judged.  To continue to thrive into the next decade and beyond, we believe success will be determined by a company's ability to look ahead, to understand the trends and forces that shape the future and to incorporate these changes into the fabric of their business culture.
At TechMark, we believe these rules apply as much to us as they do our customers. That is why we have built our business around the concept of bridging that gap between today and tomorrow. We relentlessly strive to deliver the tools needed to fully experience the best in performance, innovation, and value.
The vision begins with a strong foundation built around:
Passionate People

Exceptional Products

Uncompromising Performance

Constructive Partnerships

Provable Return on Investment
We believe that we are accountable to deliver each of these elements, and by doing so, we will enjoy the success that rewards our dedication to excellence and positions us among the leaders in our field.
What can we do differently and how can we do it better?